1 tag
2 tags
"The Struggle is when you wonder why you started the company in the first..."
– the always inspiring Ben Horowitz on The Struggle. 
2 tags
1 tag
1 tag
1 tag
1 tag
"While I promised them I wouldn't say here what they're doing, I can..."
– from Jason Freedman's awesome article on pivots including Speakergram's recent pivot veer. 
1 tag
How to get a job at a startup if you aren't a... →
Very interesting advice from Eric Stromberg particularly "When I was searching for a startup job I got some good advice: Any startup job you find on a job board will be one you don't want."
2 tags
How To Sustain Momentum After Startup Success →
I particularly like the quote: "We see a lot of startups that feel as though the first taste of success is the finish line. In reality, that's when the hard part begins!"
1 tag
"Markets develop for a complex set of factors that are often beyond all of our..."
– From Mark Suster's excellent "9 women can't make a baby in a month" article. 
1 tag
"People who build companies to flip are essentially base jumping without a..."
– from Startup Economics 101
1 tag
Watch
Great talk about getting started and dealing with the Chicken-and-Egg adoption problem by Brian Chesky of AirBnB.  I particularly like Paul Graham's advice to AirBnB: "Go to your users!".
"One reason that so many startups flock to SXSW is that it's a great opportunity..."
– Pitch your startup to a Union Square Ventures VC at SXSW with The Next Web Excited to see how this turns out. If you're pitching your startup at #SXSW, make sure to catch Albert in an elevator near you. Click through to learn how to participate.   (via david-noel)
2 tags
1 tag
Appsumo's awesome Lean Startup SXSW bundle →
Appsumo has teamed up with over 20 web service providers, including LessAccounting, Postmark, launchbit, KISSMetrics and Crazyegg, to provide an awesome bundle of lean startup goodness worth over $5,000… for just $99!  If you run a web business you should buy this deal NOW!
1 tag
2 tags
How I'll be spending my next two days...... →
SuperConf is brand new. SuperConf is where kick-ass new companies launch. SuperConf is where speakers blow your mind, 8 times in one day. SuperConf is the culmination of great speakers, awesome companies, amazing patrons & shots of patron. SuperConf is in Miami, Beach!
2 tags
2 tags
"It's been a big month for news about personalized news (and February isn't even..."
– From @neilbudde's recent blog post over on Newstogram.com. 
2 tags
1 tag
3 tags
Google's Periodic Table of APIs & Developer Tools →
Cool list of the various APIs and Developer tools provided by Google. I also like the fact that this is presented as an interactive table (rather than an image), so each element is clickable and takes you to the information page about that particular API.
2 tags
Continuations: Don't Compete - Change the Game →
continuations: I know that "don't compete - change the game" can easily be seen as kind of a trite slogan. But I still find myself in many meetings with startups where the strategy can be summed up by: our plan is to do this better than our competitors. While out-executing others is possible and companies…
1 tag
"Reality is, at the seed stage, most rocketships look more like the cardboard..."
– — from Bryce T. Roberts' post about this being a great time to be unfundable.   One of the commenters also provides a related quote from David Morgan: Right now you are still in the driveway - stepping on the gas will make you go right through the garage.
2 tags
"Well shucks, guys–it seems to be just a bunch of words and topics I've mentioned..."
– —from Liz Gannes' article about Gravity's plans to personalize any content site.  Liz's reaction to Gravity's interest graph for her was similar to my own experience when using Gravity's Twinterest application. It is definitely possible to infer someone's...
1 tag
"The company that can get inside my head and deliver tailored recommendations or..."
– cool quote from Ryan Kim's "Zebek Jumps Into the Personalization Race".
2 tags
3 tags
1 tag
3 tags
4 tags
markitechture: The Best Freemium Data... →
markitecht: Cohort Conversion Rate Over Time I want this graph in an analytics product so badly it makes me dizzy. Look closely until you are sure you understand the power of this visualization. This is not the Evernote conversion rate to premium over the years they have been in business. This is the cumulative conversion rate for a group of users, as they live with the product for several...
1 tag
"But I've seen too many people confuse detailed data with truth. You..."
– from Scott Anthony's recent HBR blog post on how Innovators should use data.  
2 tags
"Media has already swiftly shifted from a world of content created by elite to..."
– —From Ross Dawson's "Why Crowdsourcing is the future of EVERYTHING" article.  I think crowdsourcing is a huge deal and agree with Ross that it has the potential to radically alter many industries. I'll be following today's Future of Crowdsourcing Summit (via the...
2 tags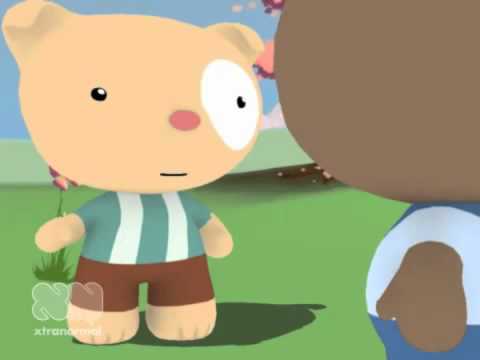 2 tags
1 tag
3 tags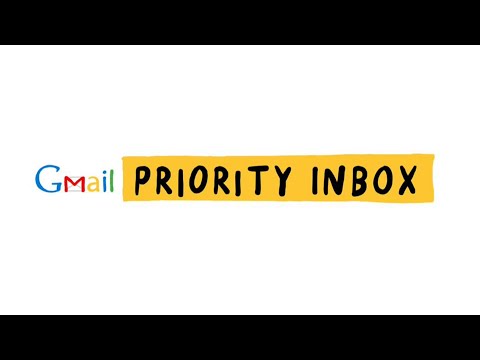 4 tags
"In 1997, we said that 50% of the business would be from streaming by 2002. It..."
– —From Ken Doctor's excellent article "Reed Hasting' Six Lessons for the Newspaper Industry".  Netflix is a company I really admire particularly since they've had, and overcome, so many challenges over the last 10+ years. Sounds like Sarah Lacy's interview...
3 tags
"There will always be a place for mass marketing, but in the next three- to..."
– —Facebook COO Sheryl Sandberg, speaking to Arianna Huffington at an Advertising Week event earlier this week (Full report at PaidContent). I totally agree with Sandberg's premise. I also think her timing is probably about right. While the technology to deliver a site that is tailored to...
1 tag
"If your first employee doesn't love what you do, doesn't wake up each morning..."
– —From Paul Biggar's detailed and brutally honest account of why NewsTilt failed. Paul lists 15 lessons from his NewsTilt experience: from making sure you're passionate about your idea to making sure you can really work with your co-founders. The "Hire well" lesson...
3 tags
"The news feed I'm reading should also be intelligent enough to know what I've..."
– Sounds like the news feed from Nick Bilton's "I Live in the Future & Here's How It Works" (see NYTimes review here) is powered by Newstogram.
3 tags
"When you click on these links from Twitter.com or a Twitter application, Twitter..."
– —From Twitter email regarding OAuth and t.co URL wrapping.  As I have posted before Twitter clearly sees the power of all the interest data they have access to and are starting to develop some pretty interesting features that leverage that data. The 'Who to follow' suggestions are...
1 tag
3 tags
3 tags
"The editorial stars of this new age will be those who are innovative, creative..."
– There is so much to like in [News Ltd CEO] John Hartigan's speech to the Future Forum of the Newspaper Publishers Association. However my absolute favorite section is: We have a chance to attract more readers, viewers and listeners than ever before. In ways we never thought possible....
2 tags
"Don't believe everything you read [in Forbes]"
– Data Ninja Neil Kodner and I had a discussion yesterday about the article on LinkedIn's data science group in this week's Forbes magazine. Deep Nishar and the LinkedIn data science team are doing some fascinating research and there are some great nuggets in the article but Neil and I...